QUTB MINAR -DELHI TOURISM
Qutb minar is the Delhi tourism place in delhi. Qutb minar is manege part of Qutb complex,a  world heritage  site. Qutb minar is 239.5 feet tall tampring tower of five storeys, with 14.3 miter  (47 feet) base diameter, reducing to 2.7 metres (9 feet) at the top of the peak.It contains a  twist staircase of 379 steps. when its design like in a western Afganistans,Its design based  on the Minaret of Jam.
The Minar is surrounded by several historically significant monuments of the Qutb complex, including Quwat-ul-Islam Mosque was built at the same time as the Minar, and the much older Iron Pillar of Delhi. The nearby pillared Cupola known as "Smith's Folly" is a remnant of the tower's 19th century restoration, which included an ill-advised attempt to add some more stories.
History
Who was built it?  When was  it built?
It was built by Qutb ud-din- aibak. But he was not completed it,IItutmish added three storey ,Firoz shah tughlaq carried out restoration work. When it was assembly started in 1192 and completed in 1220.Addition work  made in 12th century ,14th century  and 19th century.
Why  was he built it?
Qutb ud-Din Aibak, the founder of the Turkish rule in north-western India and also of the Mamluk Dynasty in Delhi commissioned the construction of this monument in 1192 AD. Aibak dedicated the minaret to the Muslim Sufi mystic, saint and scholar of the Chishti Order, Qutbuddin Bakhtiar Kaki. Different beliefs surround the origin of the minaret.
While some sources believe it was constructed as a tower of victory marking the beginning of Muslim dominion in India, some others say it served the muezzins who called the faithful to prayer from the minaret. Uncertainty hovers around naming of the tower with some suggesting it was named after the Sufi saint, Qutbuddin Bakhtiar Kaki while others believe it was named after Aibak himself.
Why was Illtutmish  added  more storeys?
Iltutmish added three more storeys to the monument. This historical monument faced a few natural disasters. A lightning hit the top storey of the minaret in 1369 AD, knocking it off entirely. The then ruler of the Sultanate of Delhi, Sultan Firuz Shah Tughlaq took charge of its restoration and constructed two more storeys to the minaret made of marble and red sandstone. Again when an earthquake damaged it in 1505, the then Sultan of Delhi, Sikandar Lodi, reconstructed the top two storeys of the minaret with marbles.
Parso-Arabic and Nagari characters engraved in various sections of the minaret speak about the history of its construction. The minaret faced the wrath of nature yet again when a major earthquake on September 1, 1803 damaged it severely. In 1828, it was renovated by Major Robert Smith of the British Indian Army, who installed a cupola atop the tower. However in 1848, as instructed by the then Governor General of India, Henry Hardinge, 1st Viscount Hardinge, the cupola was uninstalled from the tower and placed in the east of it where the cupola remains situated. more storeys?
How is the architecture of Qtub Minar?
Qutub Minar has taken architectural and design influences from Minaret of Jam in Afghanistan. The lotus borders carvings, garlands and looped bells were incorporated from the local sensibilities. The tower has five tapering storeys superposing with a spiralling staircase of 379 steps. The lower three storeys consist of cylindrical hilts of red sandstone, separated by rims and balconies, with Muqarna truss. The fourth column is made of marble and the fifth is built of marble and sandstone with engravings of Quranic texts and decorative motifs. There are inscriptions in Nagari and Parso-Arabic characters on the walls of Qutab Minar which document its construction and reconstructions by Tughluq and Sikandar Lodi between 1381-1517.
The minar is said to be tilting about 65 cm from the vertical but is considered safe with the experts wanting constant monitoring so that the rainwater seepage doesn't affect its base. Back in the day and even today Qutub Minar stands as an inspiration for several towers and minarets built after it. Chand Minar built in 1445 in Daulatabad, Maharashtra was inspired from Qutub Minar. Visit the minar today to experience its beauty. You can visit other monuments in Mehrauli like Jamali Kamali mosque or Balban's tomb.
How to Reach The Qutub Minar
| | |
| --- | --- |
| Nearest Metro Station | Qutab Minar Metro Station |
| Nearest Railway Station | Old Delhi Railway Station |
| Nearest Bus Stand | AKashmiri Gate Bus Stand |
| Nearest Airport | Indira Gandhi International Airport |
Qutub Minar Timings & Entry Fee
| | |
| --- | --- |
| Opening Hours | 7:00 am to 5:00 pm |
| Closed Days | Open All Days |
| Entry Fee (Indian) | ₹ 35 |
| Entry Fee (Foreigner) | ₹ 550 |
Best Time to Visit Qutub Minar
| | |
| --- | --- |
| Monsoon | August To September |
| Summer | Starts in early April and peak in May & Temperature is 32°C (avg) |
| Winter | Starts in November and peaks in January & Avg Temperature is 12 to 13°C |
| Recommended Season to Visit | November to March |
Qutub MInar Online Ticket
Book Qutub Minar ticket online and visit the stunning monument today. You can make Qutub Minar ticket booking easily on Yatra in advance of your visit and avoid wasting time to get the ticket for Qutub Minar.
What is the ideal time to visit Qutub Minar?
Qutub Minar can be visited from 7 in the morning till 5 in the evening throughout the year on all days of the week. Ideally one should visit Delhi between October and February as these months are pleasant for sightseeing.
Other Monuments in Delhi
Red Fort, Humayun's Tomb, Purana Qila, and Tughlaqabad Fort are some other famous monuments in Delhi.
Hotels Near Qutub MinarSheraton New Delhi Hotel, Qutub Residency Hotel, FabHotel Anutham Saket, Hilton Garden Inn New Delhi and Tivoli Garden Resort Hotel are some of the top hotels near Qutb Minar.
Things to Do in DelhiThere are many interesting things to do in Delhi such as shopping in popular places like Khan Market, Sarojini Nagar Market, Lajpat Nagar and Janpath Lane, as well as enjoying street food at Chandni Chowk.
You can now book Qutb Minar tickets online on Yatra.com. The website brings to you online ticket options for 141 historical monuments, museums and sites across India. So buy your tickets online and jump the queue..
How To Reach
Nearest Airport :

Indira Gandhi International Air Port Indira Gandhi International Air Port

Nearest Railway Station :

Old Delhi Railway Station

Nearest Bus Station :

Kashmiri Gate Bus Station
Opening Hours
Opening Time :

06:00:00 am

Closing Time :

06:00:00 pm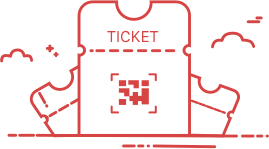 Terms & Conditions
The e-ticket is not transferable.
Entry Fee is not refundable.
E-ticket cancellations are not permitted.
The Monument is open for visitors between sunrise and sunset.
Visitor shall be required to show photo identity proof in original at the entry to the monument.
Edibles are not allowed inside the monument.
Inflammable/dangerous/explosive articles are not allowed.
INDIAN Visitor:
Total ₹ 35
₹ 35 – by ASI as Entry fee & ₹ 0 – by ADI as Toll tax
FOREIGNER Visitor:
Total ₹ 550
₹ 550 – by ASI as Entry fee & ₹ 0 – by ADI as Toll tax
SAARC Visitor:
Total ₹ 35
₹ 35 – by ASI as Entry fee & ₹ 0 – by ADI as Toll tax
BIMSTEC Visitor:
Total ₹ 35
₹ 35 – by ASI as Entry fee & ₹ 0 – by ADI as Toll tax